Lets look at the Under Your Sink pantry list of ingredients for homemade cleaning products. Besides being zero-waste, vegan friendly, eco-friendly & more, there is a reason each ingredient is in the toolkit which we will also explore.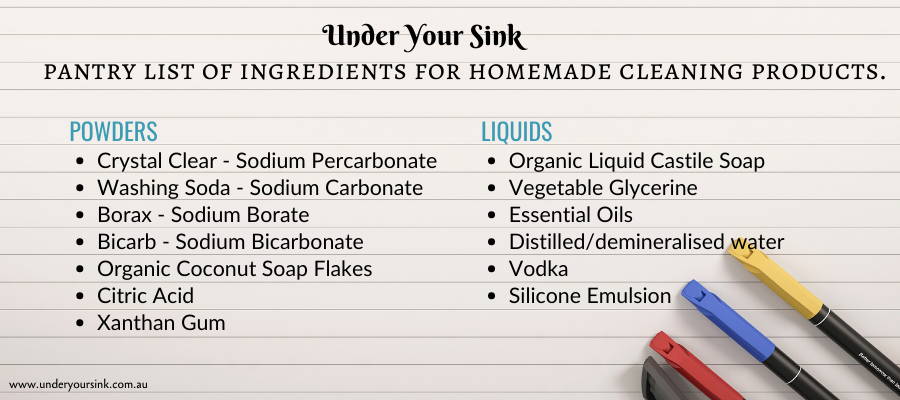 Next, let's see what cleaning products can be made with these ingredients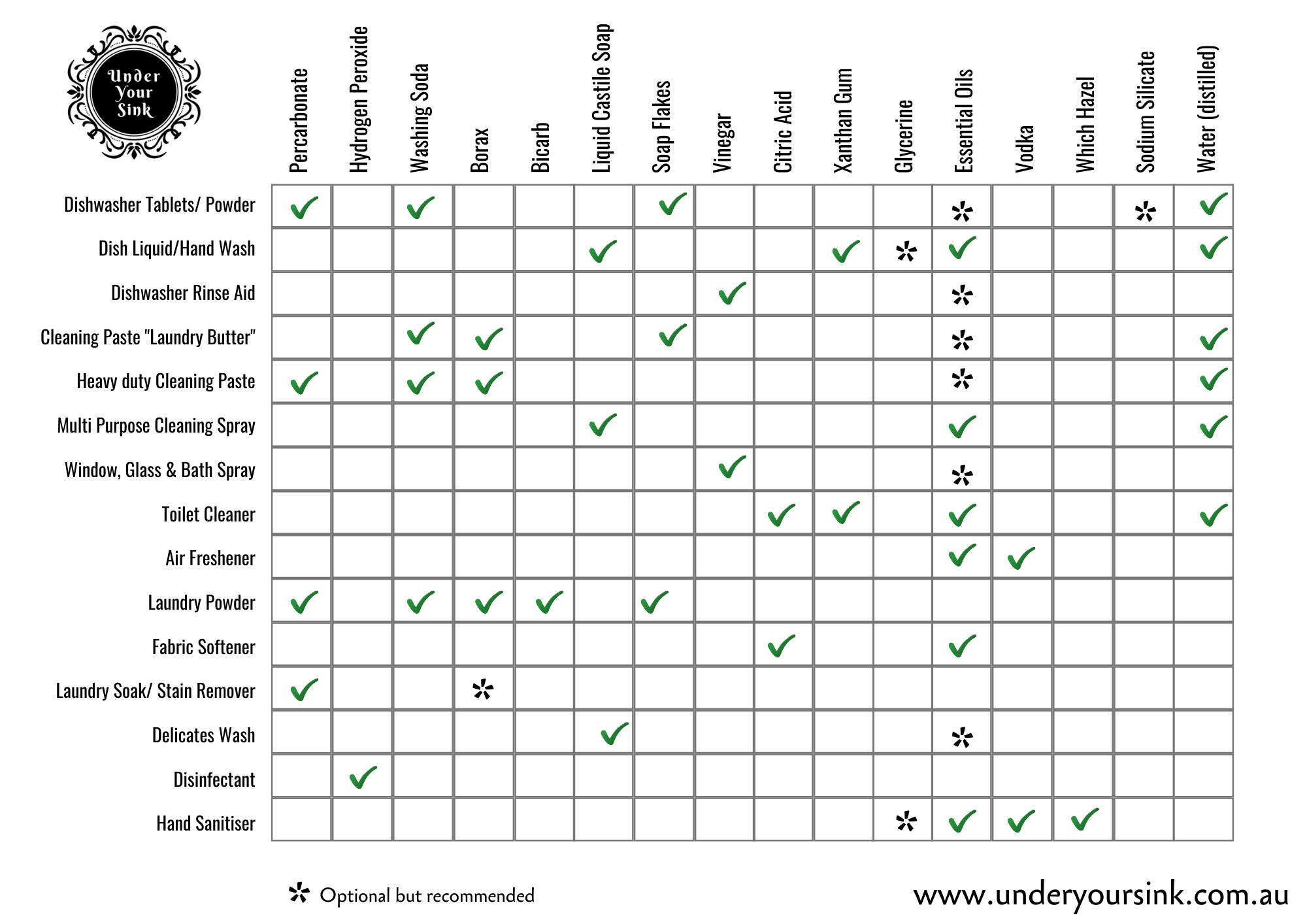 Finally, you can take a deeper dive into each ingredient, find out where they come from, their chemical properties & individual benefits HERE
It can be daunting looking at all the ingredients first time, that is why the Give it a Go Starter Kit was born 😊 So you can have all the ingredients, all the instructions & all the knowledge in one fun kit.
This way you can see how versatile the ingredients are, how easy cleaning products are to make & most important you get to test the results for yourself.
This is a perfect place to get a sample of most ingredient in the Under Your Sink pantry list of ingredients for homemade cleaning products

Liquid error: product form must be given a product