Multi Purpose Cleaner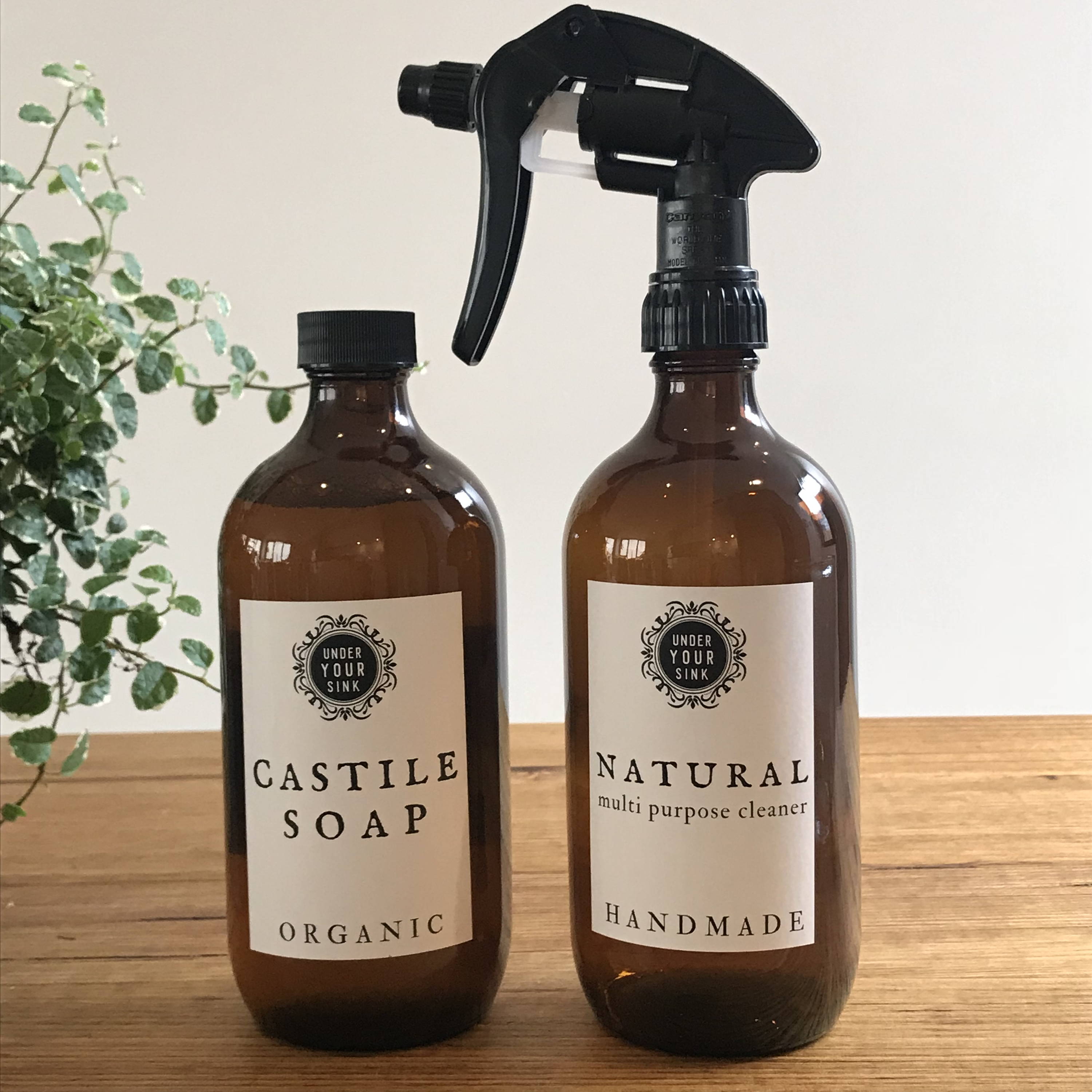 Learn how to make the best Multi Purpose Cleaning Spray in less than 30 seconds. It's 100% Organic, natural, safe & smells the way you want it!
1/4 cup Organic Liquid Castile Soap
1 3/4 cups of distilled or boiled water
Essential Oils (Optional but recommended)
Measuring Cup

Spray Bottle
*This recipe will make 500ml of Organic Multi Purpose Spray
1. First add the water to your spray bottle
2. Then add the liquid Castile Soap to avoid it foaming over
3. Add your Essential Oils, close the bottle & shake
It is a simple as spraying & wiping the surface you wish to clean.
WHAT IS CASTILE SOAP
Learn more about this gentle pure soap