10 Reasons you need this Cleaning Paste in your life
When the full moon is out, and the deep cleaning fairies come and tap you on the shoulder saying "it's time to really clean" this is when the magical cleaning paste comes into action.
The first part of this article I am going blow your mind with all the uses and the next part blow your mind with how easy it is to make.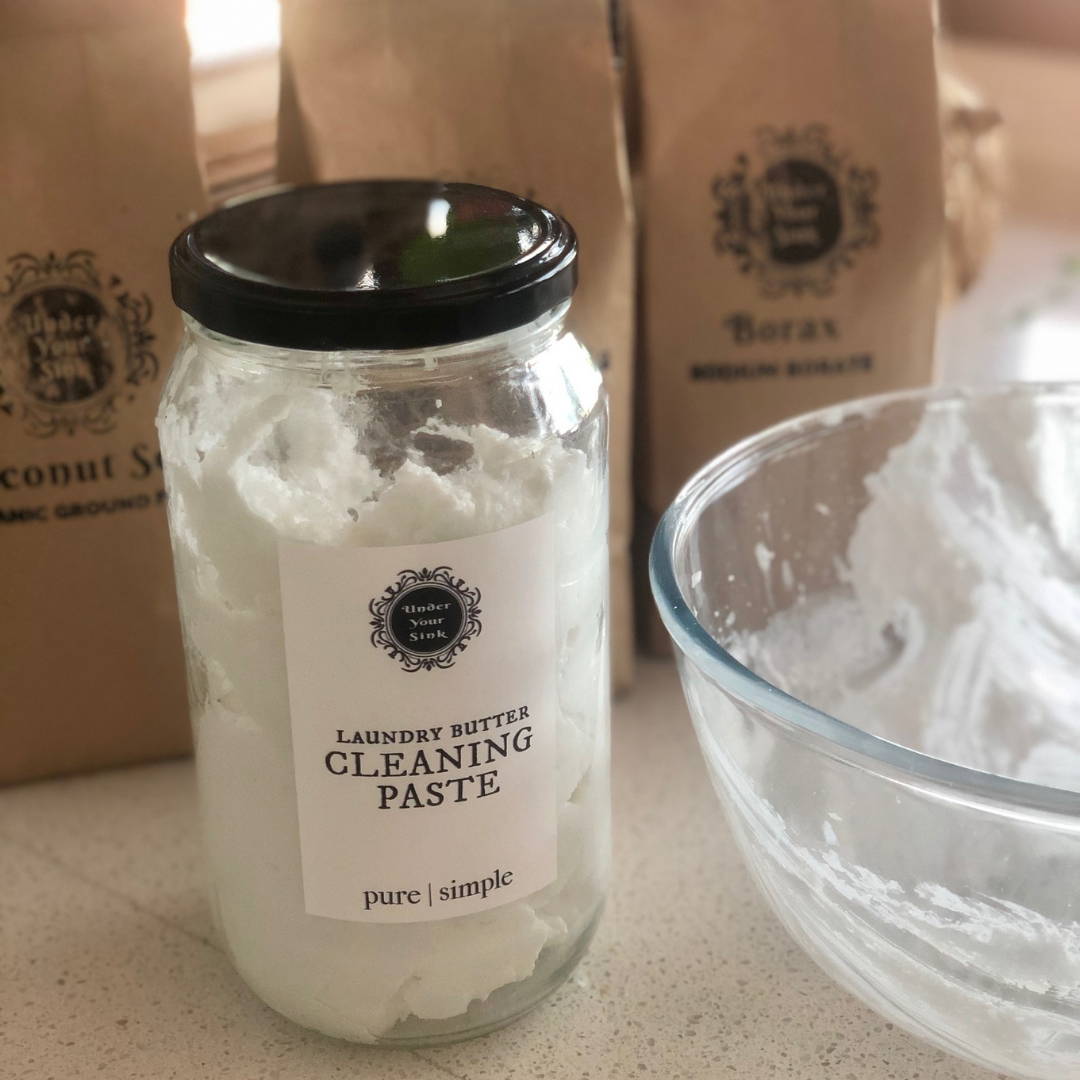 Original recipe is known as "Laundry Butter" and you may see this paste referred to as that – but as you will soon see it is not limited to the Laundry
There are no hard and fast rules around how to use this paste, however you should avoid using on aluminium and always do a small test patch before applying to a surface for the first time.

I will show you some tips and tricks to get the best out of this paste, but remember you are the creator! Experiment, test and find a method that works best for you.
There are multiple options when it comes to cleaning the throne. If you have a mild case of water stains inside the bowl then it can often be resolved with this simple loo cleaner recipe that is acidic.
However, a deep clean every now and then is also beneficial and here is a simple method I use:
• Scoop 1-2 tablespoons of the cleaning paste into the toilet water.
• For additional bleaching power add approx. 1 heaped teaspoon of Sodium Percarbonate
• Pour in about 1 litre of boiling water from the kettle, let sit and bubble for a few minutes
• Scrub sides and inside with a toilet brush then flush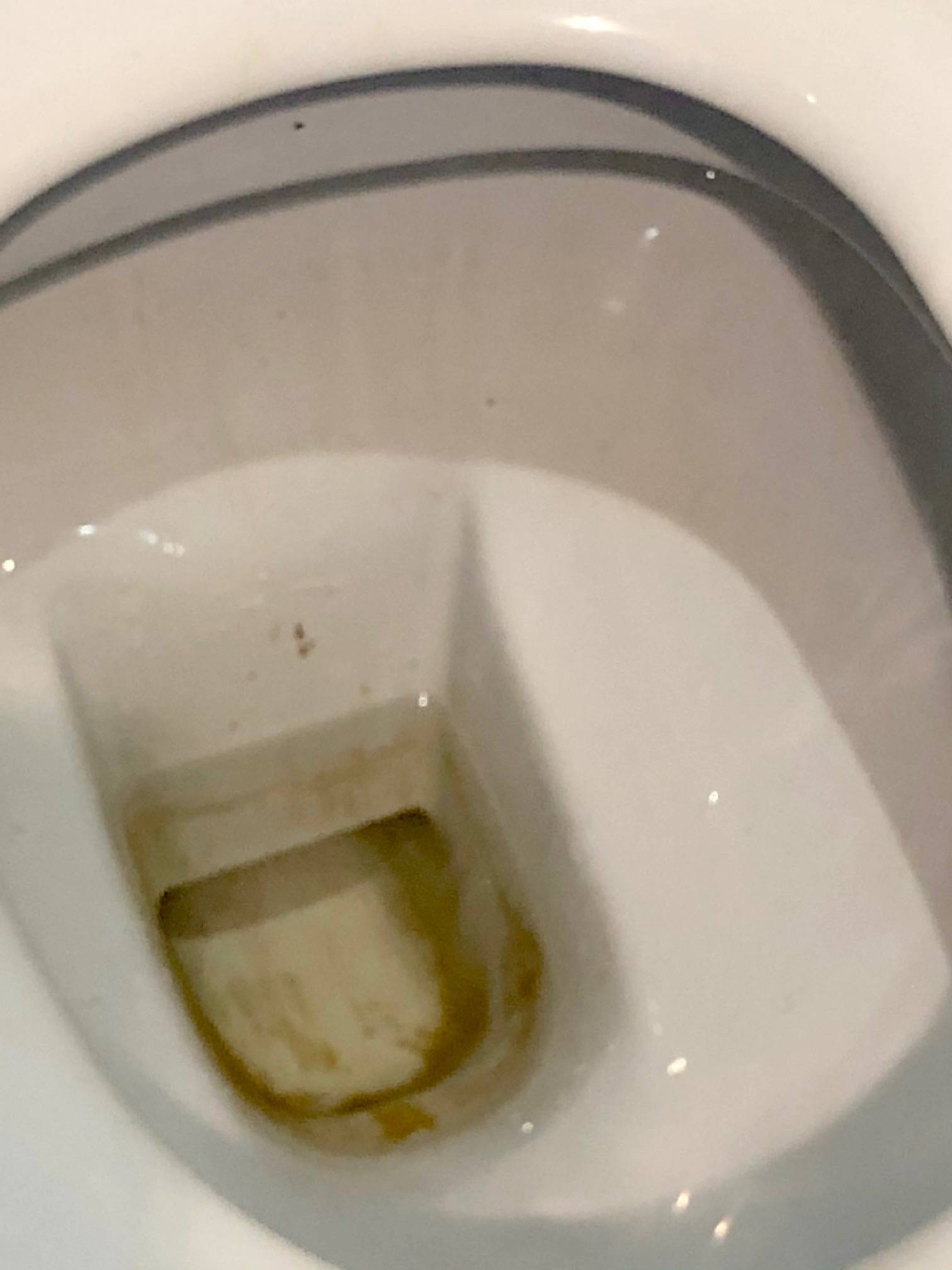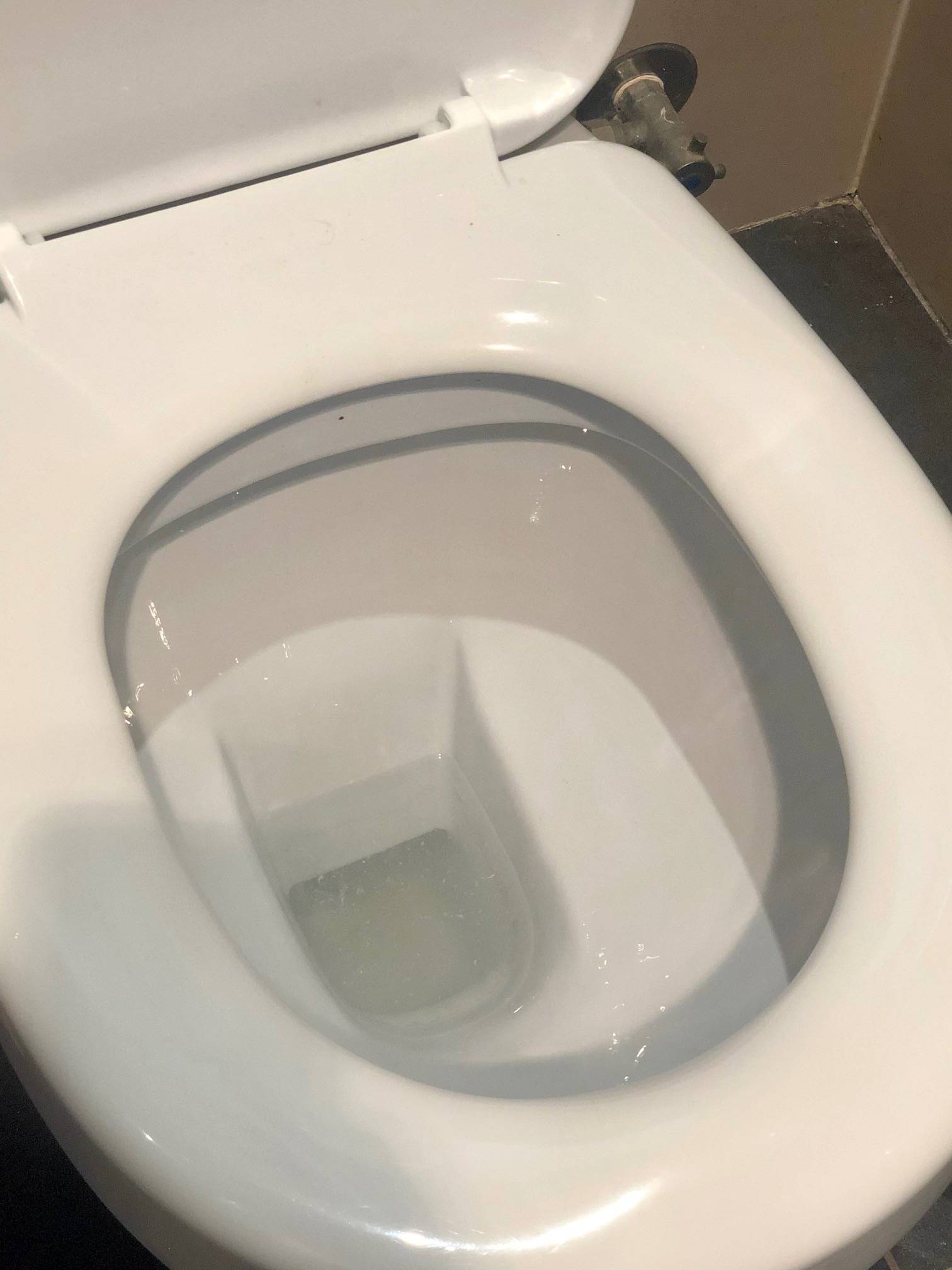 In the past I used to drown my shower in bleach, to the point that I could not breathe due to the fumes. Now my shower cleaner has a beautiful Eucalyptus smell which probably helps me breathe and my grout comes out just as clean😊
There are a few ways you can do this, you could keep the paste nice and thick and use your fingers, squeeze bottle or even a piping bag to apply to the grout (yes I have tried them all). Let it sit and then wash away using this method below.
• Firstly, I usually use and old 5 litre bucket as this stuff will bubble up!
• I add 2-3 heaped tablespoons of the paste, 1 tablespoon of percarbonate and 10-15 drops of Eucalyptus Essential Oil*
• Next, I add about 1-2 cups of the hottest water possible from my tap (or even boiling water from the kettle) and give it all a stir and watch it bubble like a witch over a cauldron for a minute or two. Then I add some warm water until it is a temperature I can endure.
• Then with a grout or scrub brush I simple dip in the solution and scrub the entire shower - tiles, grout, glass and floor.
• Finally, give it a rinse and then dry, this is the important part! Use a squeegee, an old towel or what ever works but get it dry.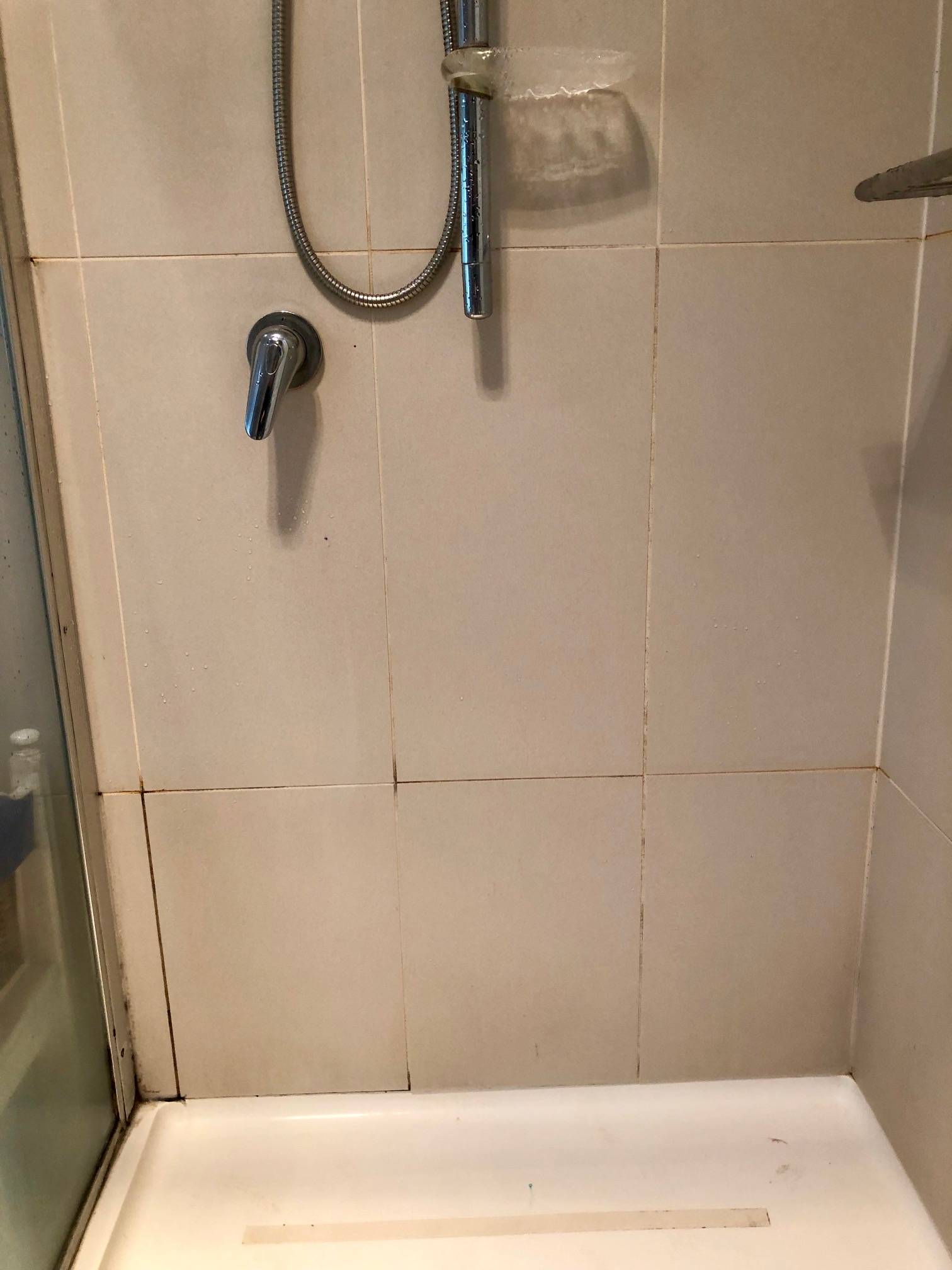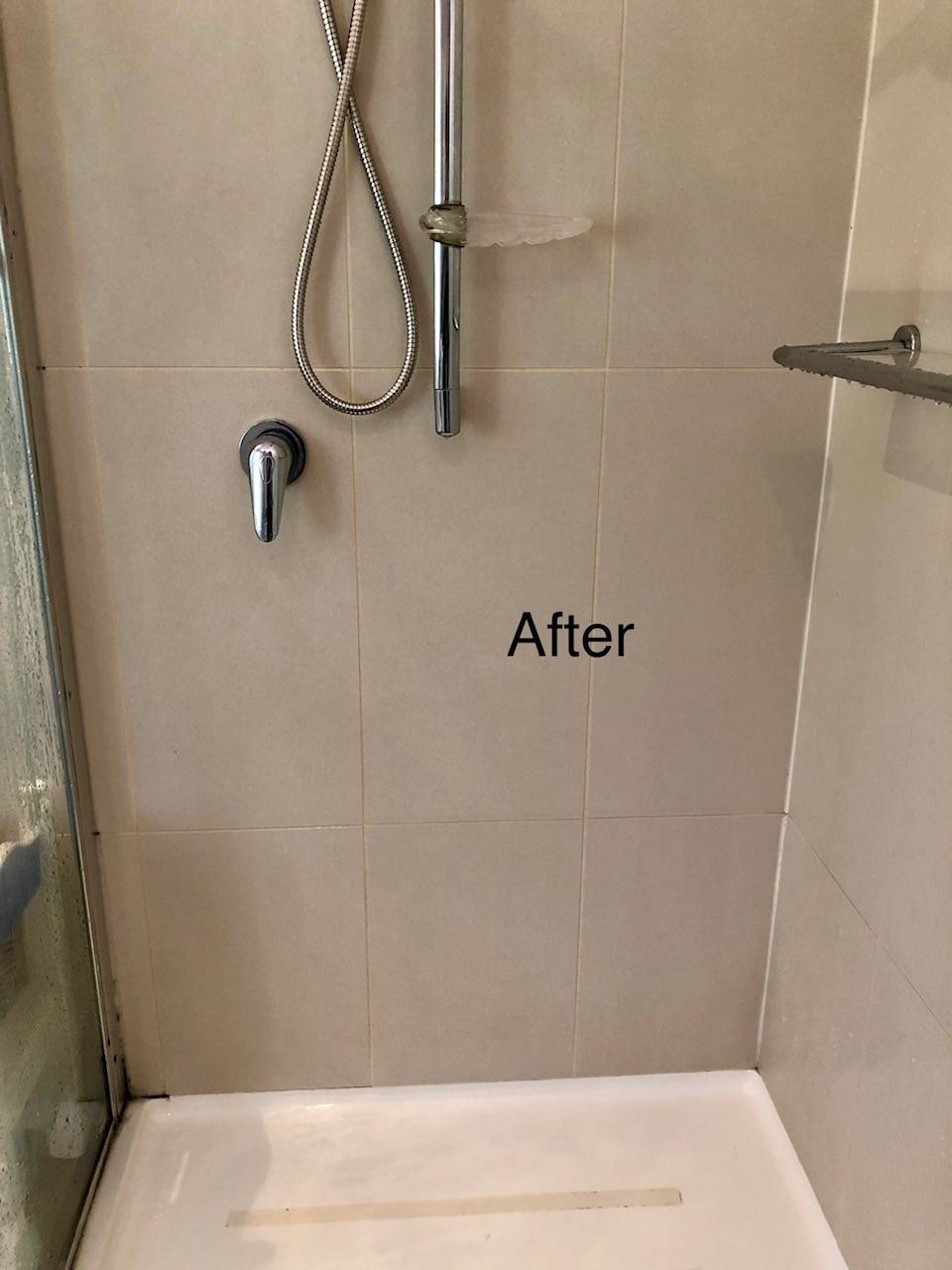 Once everything is clean, you can also make a Disinfecting Spray or use Hydrogen Peroxide to spray on the main areas and grout. Simply spray lightly and leave it, it often does not even require a wipe down afterwards.

* I prefer Eucalyptus Oil, but you can use any essential oil you like or leave it out completely
3. CLEAN BATHS, SINKS AND CERAMICS
This is easy peasy, all you need is some paste, a scrub brush and a few minutes.
• Pop a plug in your bath or sink, add a tablespoon or two of the paste then some warm/hot water from the tap, as hot as you can endure because heat plays a part in cleaning
• Swish it all around and then use the alkaline soapy water to clean the sides and bottom of your tub/sink
• Rinse it down with cold water and remember to dry!!
4. CLEAN DISHES, POTS AND PANS
I keep a 1 litre jar of paste under the kitchen sink and often call upon it after I have made amess everywhere making pasta sauce or when I need to degrease a baking dish.
• I simply chuck a tablespoon of the paste in my pot/pan/dish, fill with hot water and let sit. Just like you would use detergent, however this is a much greener option.
• Pop a scoop in the sink instead of dish liquid and you can wash your dishes
• Use it as emergency dishwasher powder, just pop in the compartment like you would a tablet or even at the bottom of the dishwasher.
A sign of a good pasta sauce is how messy a kitchen gets! After a big cook off I will pop a bit of paste on a safix pad and scrub down the splash back , stove top and even the Caesarstone benchtop.
I have used the paste in the kitchen in many other ways too, like to clean the oven, degrease the rangehood, clean bins, cupboards, appliances even the kitchen sink!
6. STAIN REMOVER & WHITENER
Great at removing tannin stains on white fabrics but please take care on coloured fabrics, test first! I have had an experience where I removed a stain on my favourite jacket but inadvertently lightened the fabric in that same spot.
• I damped the paste a tiny bit and then apply a small amount to the stain before washing like normal
• If it is a heavy duty stain I would soak in percarbonate before washing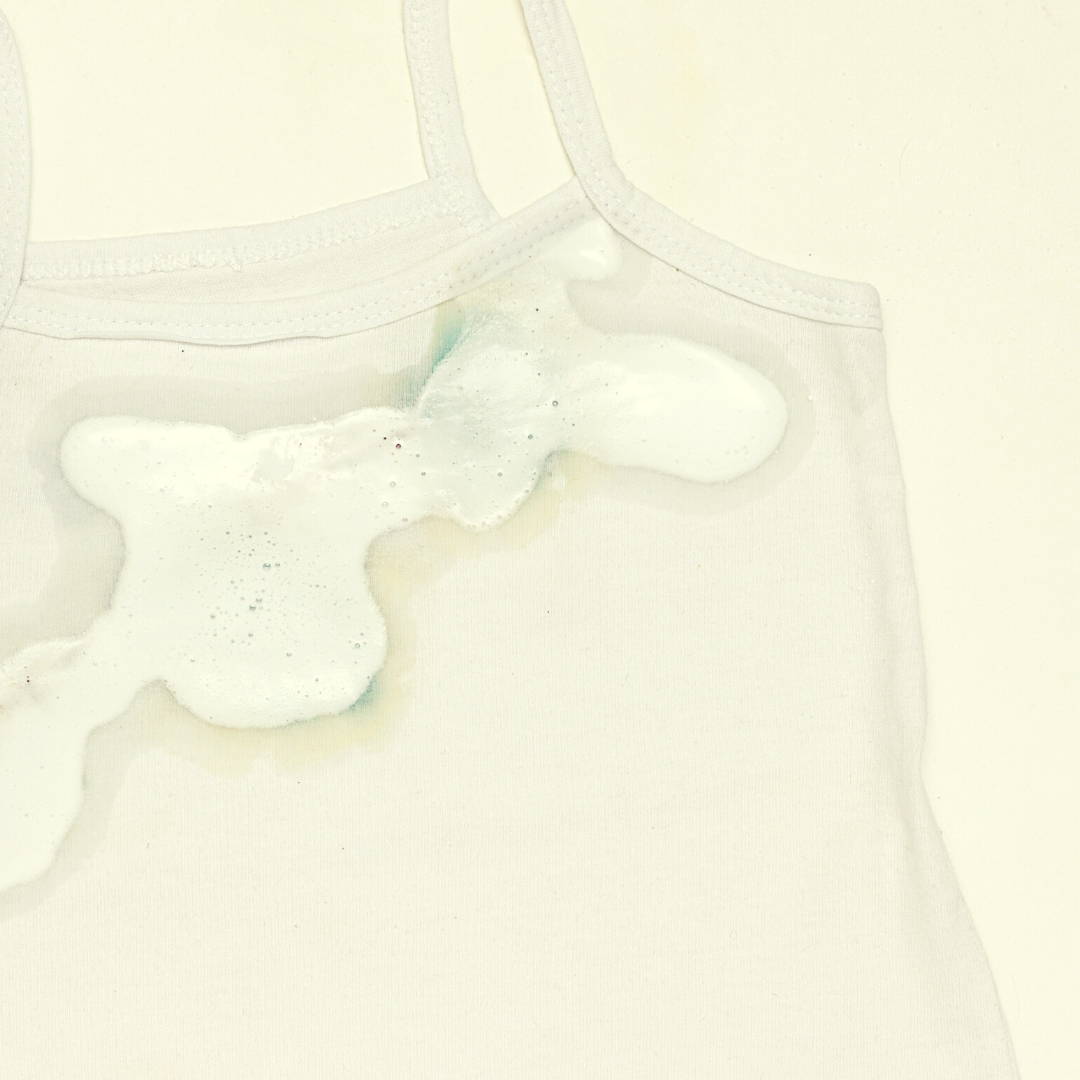 Although this is not a laundry powder nor a laundry liquid, it is something right down the middle.
• Simply add 1-2 tablespoons to the detergent compartment in your washing machine or directly to the wash water
• You can add some percarbonate if you need a more heavy duty wash
We did a lot of painting during lockdown and prepping the walls was a simple as using some paste, warm water and a Safix scrub pad.
In the past we would have gone for the sugar soap, but we saved a tonne doing it this way.
• In a bucket add few tablespoons of the paste and fill with hot/warm water
• Then simply dip, scrub and dry until your mind numbs 😊
9. OUTDOOR FURNITURE, PATIO & PAVERS
Another thing I did during lockdown was some outdoor projects, and you guessed it out came the cleaning paste
• Simply dilute some paste in a bucket of warm water and scrub down outdoor settings and furniture.
• For the patio and pavers, I usually tip bucket over the floor and then using a broom and hose just brush and rinse.
Note: I do try take care not to get to waste water directly on plants because of the sodium, however I have heard it can be beneficial if the pH of your soil is too low. (please do your own research before testing, no green thumb here!!)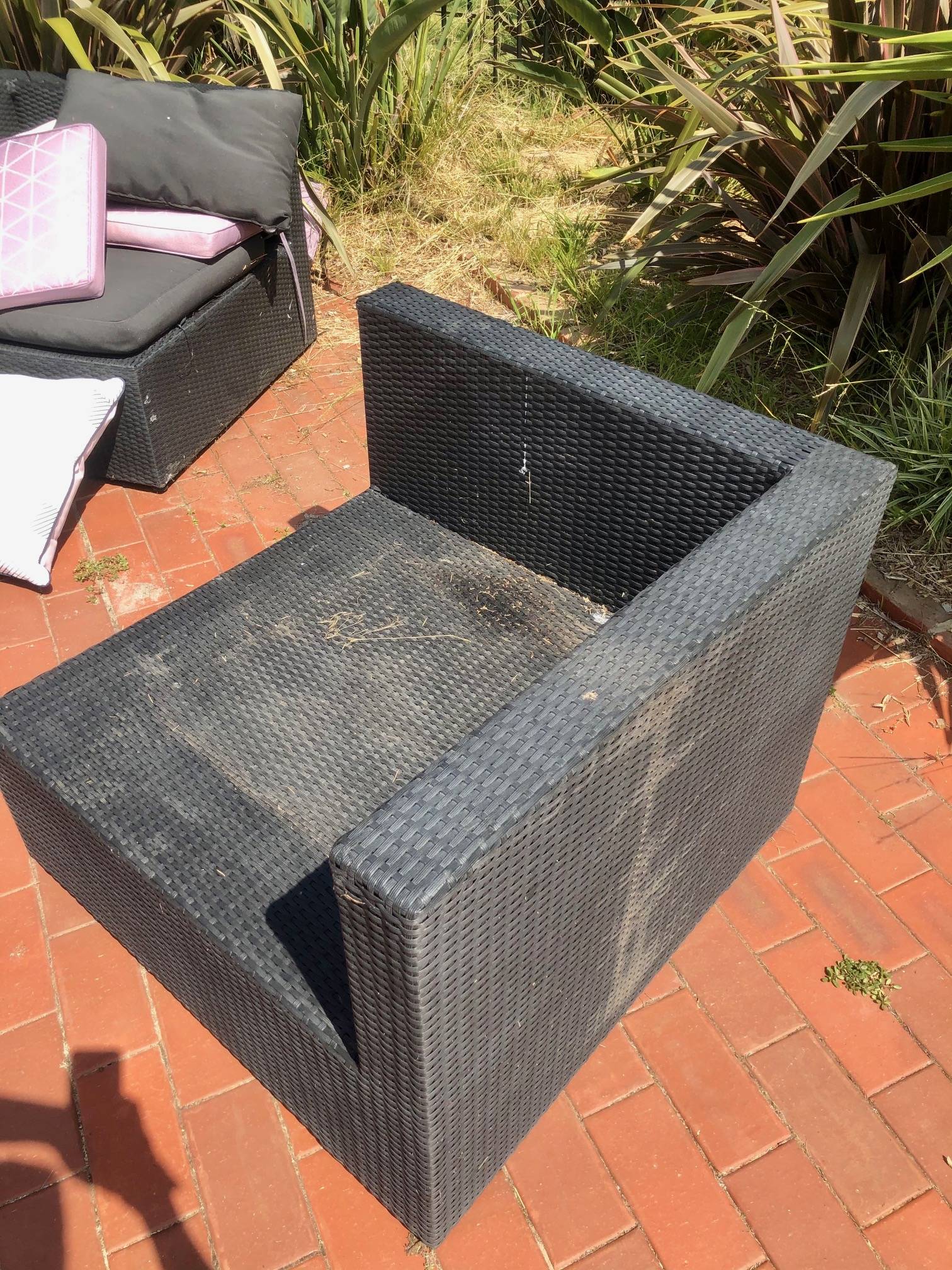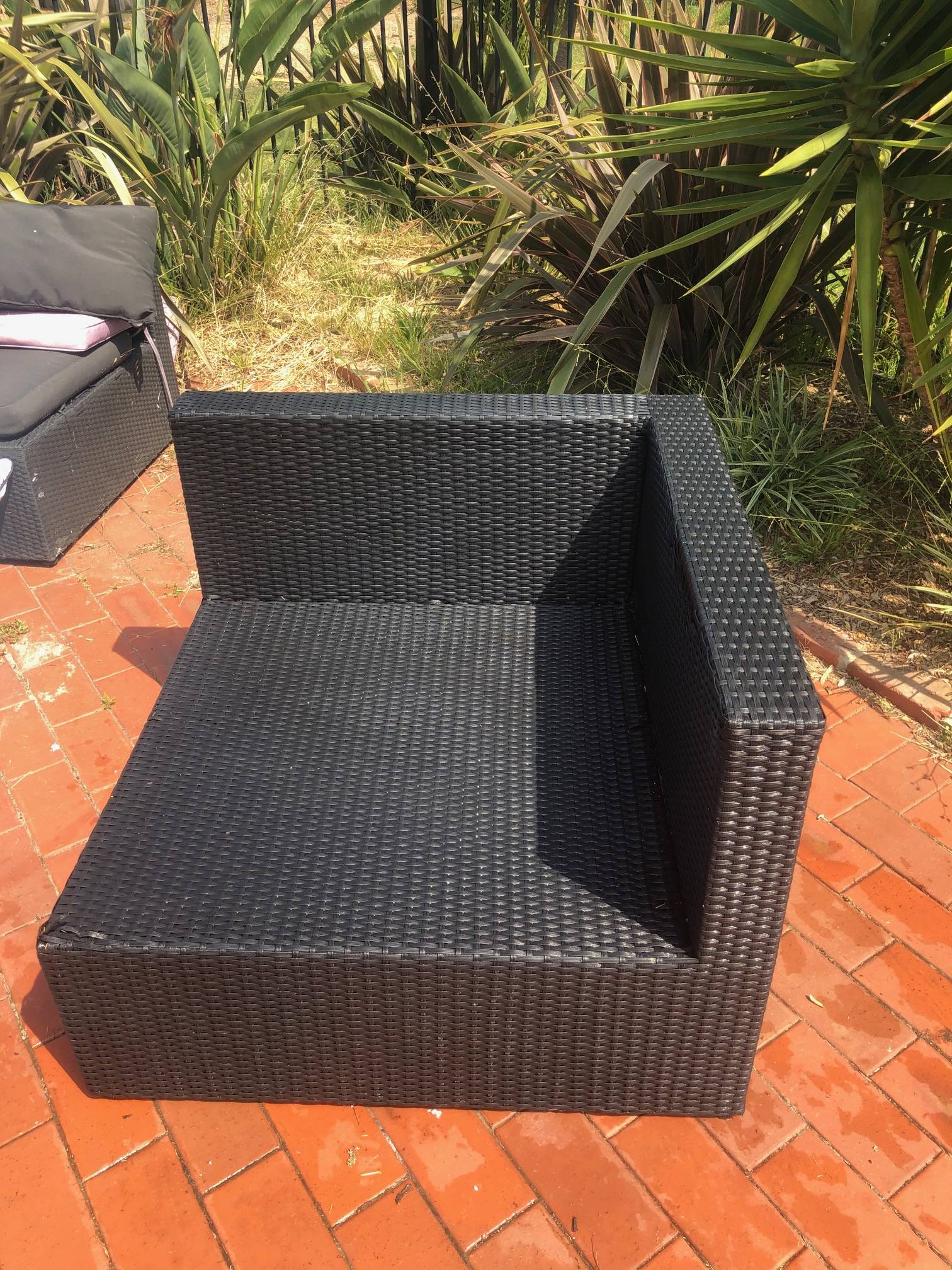 Now that your house is sparkling and your outdoor area is looking smick, its time for a BBQ! But oh no, its looking pretty shabby and needs a bit of a clean first? Never fear, laundry butter cleaning paste is here!
• A very important step – move the bbq to a space where the grease can go or put down some newspaper to catch the grease
• Smear the paste over the grill and pour over a small amount of boiling or hot water (remember heat works to melt the grease)
• Give it a scrub down with normal appliances, rinse, let dry and enjoy your BBQ!
As you can see 'Laundry Butter" cleaning paste is very versatile. It is eco-friendly, septic safe, vegan friendly and an effective multi purpose cleaner.
Learn how easy it is to whip up a batch for your home in part 2. Enjoy!